Notice
The Australian Consulate-General will be closed from 4 February 2019 to 8 February 2019 in observance of Vietnamese New Year (Tet Holiday).
Normal office hours will resume from 11 February 2019.
For 24-hour Emergency Consular assistance, please call:
+84 28 3521 8100 and follow the prompts
or +61 2 6261 3305 (international call to Australia)
Australia Day 2019 - Family Event in Ho Chi Minh City
The Australian Consulate-General in Ho Chi Minh City will hold the annual Australia Day Community Event on Sunday 20 January 2019 at RMIT Saigon South Campus in District 7. The event will run from 1.00pm to 5.00pm and will celebrate Australia's national day. Please see media release and last year's event photos for further information.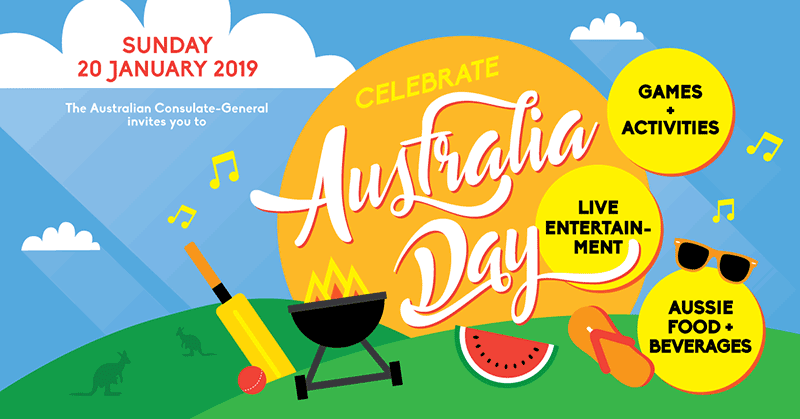 Passport and Notarial Appointment Bookings
The Passport and Notarial counters are open from 09:00 to 13:00, Monday to Friday, excluding public holidays. Passport and Notarial services are by appointment only.
Please ensure you have all necessary supporting documents with you before you attend your appointment at the Consulate.
Clients without an appointment will only be seen in exceptional circumstances. For further enquiries, please contact us at hchi.passports@dfat.gov.au (Passport services) or at consularhcmc@dfat.gov.au (Notarial services) and provide us with a contact number (if possible).
Taste of Australia 2018
The Australian Embassy and Consulate-General in Vietnam will host its third Taste of Australia program in April 2018. Taste of Australia is the annual celebration of Australian food, beverages, cuisine, and culture throughout Vietnam, led by Taste of Australia Ambassador, Australian celebrity chef Luke Nguyen.
More details can be viewed in the media release and event calendar.
Attention All Visitors To The Australian Consulate-General
Please note:
Airport style security screening is in place at the Australian Consulate-General.
As a condition of entry to the Consulate, visitors will be asked to turn off their mobile phones, and leave all cameras, computers, recording devices, other electronic equipment, sharp or dangerous objects, cigarette lighters, oils and liquids with the guards for collection when departing the Consulate.